Discover a kennel on a human scale, facilities designed for the well-being of our dogs, meet our guides and share their passion.
All our sledding activities offer you special moments with the pack: take the time to get to know our dogs, to better team up with them at the controls of your own team, through our private trails in the forest!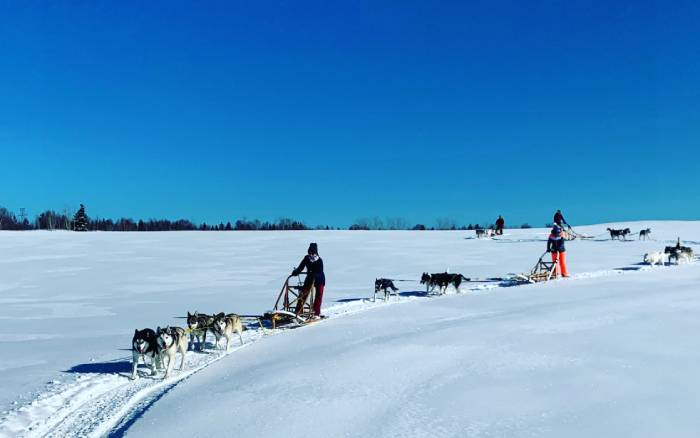 With family or friends …
1 team per adult *!
1 hour sleigh
Departures at 9am, 10am, 1pm, 2pm
The activity includes:
Visit of the kennel
Driver training
1 hour of sleigh
Adult 12 years old and + Driving from 12 years old
Child sitting 5 to 11 years Child sitting alone 5 to 11 years old
Possibility for 1 adult to embark with the guide – 80 kg max 175 lbs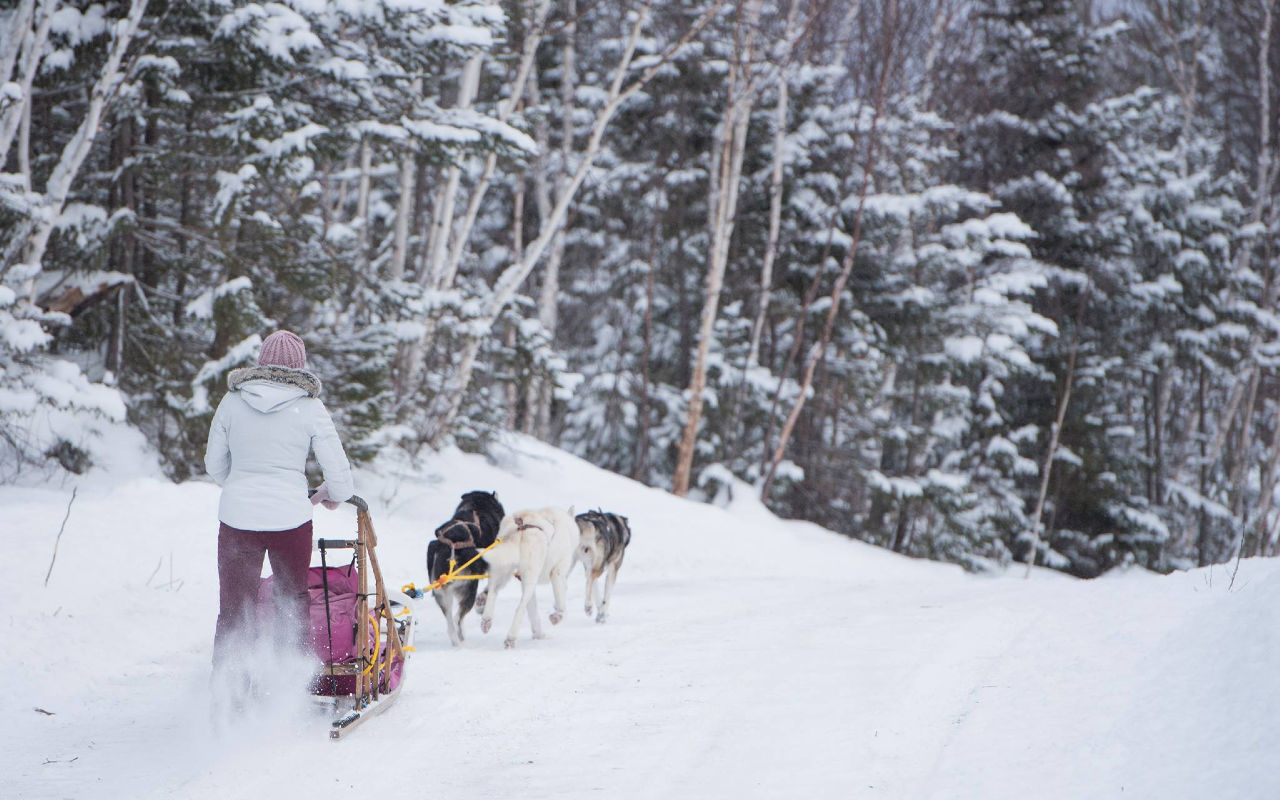 More sporty …
2 hours of sleigh
Departures at 9 a.m. and 1 p.m.
The activity includes:
Visit of the kennel
Driver training
2 hours of sleigh
Each his own sled
From 16 years old
Good physical condition is required
OUR CUSTOMERS ARE SATISFIED
​« One of the best experiences you can have with dogs! Not only do you get to bond with these animals, but the cani-trottinette is a unique experience too. The team is energetic and kind, offering a smooth experience to newbies. All in all a fun ride! »
​« Cani-trottinette. What an amazing experience and so much fun. I am not sure who had more fun- the dogs or us! I cannot recommend this activity more highly. Very well organised, smiles and laughter galore and best of all...the dogs. Wow...so much pleasure on their faces! Thank you Alex and your team. We will be back! »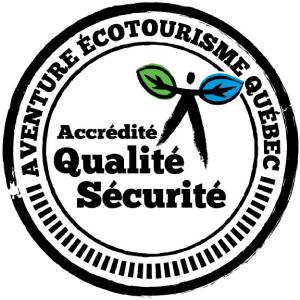 A unique dog sledding experience in Charlevoix
La Reine et le Millionnaire offers a range of 4-season dog sports, dog sledding and cani-scooter.
Our activities are supervised by professional and certified guides.
Respect for animal welfare is at the heart of all our practices.
Our kennel can be visited all year round by reservation.
Offer our adventures! Our gift cards can be used for all our activities, summer and winter.