Visit our human-sized kennel, with around thirty Nordic, husky and Alaskan dogs.
Accompanied by one of our guides, discover all the secrets of the pack.
Here, everything has been thought out for the well-being of our dogs.
Sheltered in their barn, each dog has its own box, where it can stay sheltered from the cold in winter, bad weather or hot weather in summer.
During the day, the dogs take advantage of their large enclosure to play, run, rest … And in the evening, it is the distribution of meat, a highlight of the day.
Our dogs have a good life! This is our priority. Their well-being is reflected in their attitude: our dogs are balanced, their basic needs are met. In return, they do not bark without reason and constantly, do not show signs of aggression towards humans, demand a lot of attention and affection, for the pleasure of our visitors, young and old.
During your visit, our guides will explain how to interact with them safely.
Visit of the kennel 7/7 8h17h Duration 30 minutes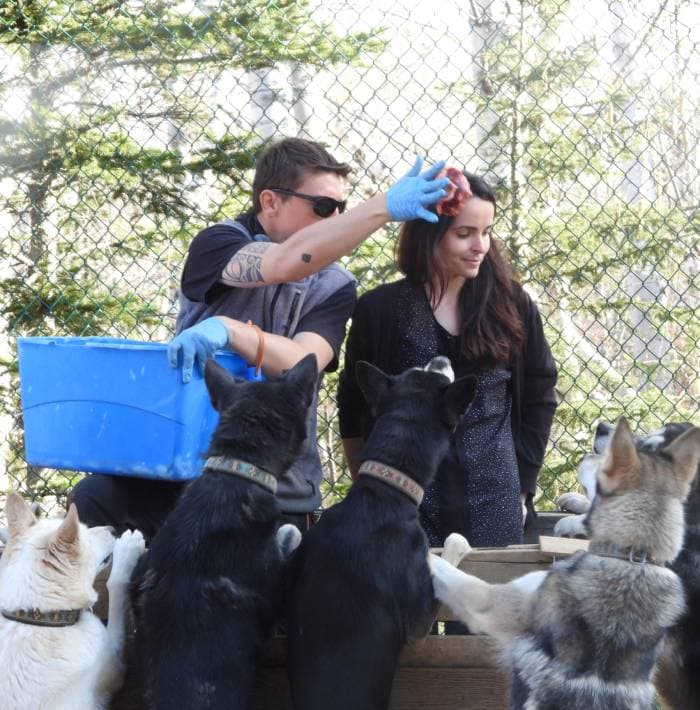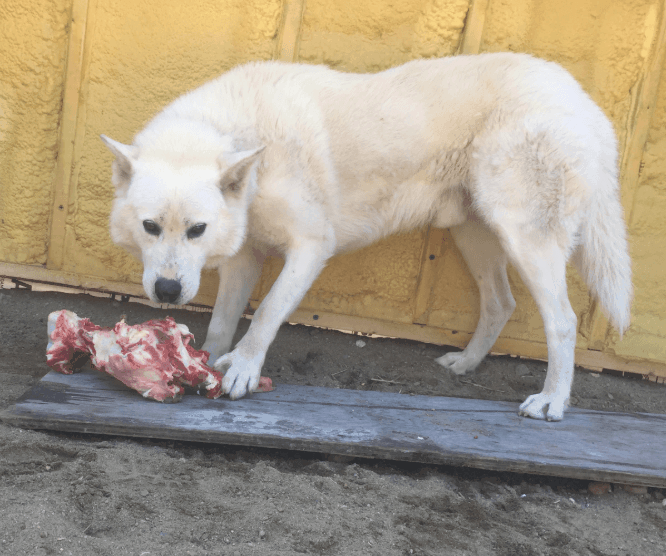 THANK YOU TO OUR PARTNERS !
Holders of a MAPAQ (Ministry of Food) permit, we rid the butchers around them of their inedible meats, to the delight of the dogs. A big thank you to Organic Meats from Charlevoix, Ferme Lamarre, Maxi and Super C Baie Saint Paul.
OUR CUSTOMERS ARE SATISFIED
​« One of the best experiences you can have with dogs! Not only do you get to bond with these animals, but the cani-trottinette is a unique experience too. The team is energetic and kind, offering a smooth experience to newbies. All in all a fun ride! »
​« Cani-trottinette. What an amazing experience and so much fun. I am not sure who had more fun- the dogs or us! I cannot recommend this activity more highly. Very well organised, smiles and laughter galore and best of all...the dogs. Wow...so much pleasure on their faces! Thank you Alex and your team. We will be back! »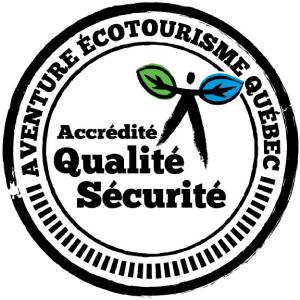 A unique dog sledding experience in Charlevoix
La Reine et le Millionnaire offers a range of 4-season dog sports, dog sledding and cani-scooter.
Our activities are supervised by professional and certified guides.
Respect for animal welfare is at the heart of all our practices.
Our kennel can be visited all year round by reservation.
Offer our adventures!
Our gift cards
can be used for all our activities, summer and winter.