The practice of dog sledding is a sporting activity.
Each person drives their own team.
Good physical condition is required.
Possibility for outings of 1 hour or less for 1 person in the group to embark with the guide (80 kg max, 175 lbs)
The requested times can be changed to suit the weather conditions. If we deem these too extreme for our security criteria, the activity will be canceled.
In this case, we will do our best to find a new appointment.
You will then be offered a credit or a refund.
If the weather conditions prevent you from showing up,
although the activity is maintained,
we will try to find you a new appointment,
and will offer you a credit.
Offering you a credit is the best way for us to be able, despite the circumstances, to continue to provide our pack with care that meets our high quality standards.
For any online reservation, an amount of $50 will be taken, this amount is not refundable.
The balance due will be payable on the spot in cash, credit card or debit.
Last-minute cancellations affect us greatly, the following conditions apply:
Cancellation at no additional cost up to 15 days before your arrival date.
From 15 days to 48 hours before the activity : 50% of the amount due will be taken
After 48 hours : 100% of the amount due will be deducted

Wear appropriate footwear!
Good winter boots are essential. NOT ANKLE BOOTS or hiking shoes.
Anti-slip, lined and waterproof.
It is useful to cover yourself with layers of clothing because the practice of the sledding can make you warm!
If you need advice, see the FAQ section of our website
We are in the woods, so it is useful to plan to bring a bottle of water and possibly a snack.
LA REINE ET LE MILLIONNAIRE 600, RANG ST PLACIDE NORD BAIE ST PAUL, QC G3Z 3A7
Meet us 15 minutes before the start time at the top of the MASSIF DE CHARLEVOIX: 455 Route 138, Petite Rivière Saint Francois.
Take this road, to the station: we are located on the right in the P1 car park.
An orange light flashes above Highway 138 and shows you the entrance to the Massif Road.
You have an appointment with Alex: (418) 219-8120
WARNING: Any significant delay may result in the activity being cancelled at your expense.
Cancellation
of the activity
We go out in all weathers… well almost 😉
A cancellation of the activity is possible, if some extreme conditions compromising your safety, or that of our dogs (Extreme cold, violent storm).
In case of cancellation, you will be notified as soon as possible, and refunded the amount paid in advance, we will schedule a new appointment with you, if possible.
La Reine et le Millionnaire Enr. reserves the right to accept or not the request to transfer an activity for one, and will not accept the transfer of an activity for weather reasons if conditions are deemed safe.
Looking forward to bringing you the PURES SENSATIONS of dog sledding!
OUR CUSTOMERS ARE SATISFIED
​« One of the best experiences you can have with dogs! Not only do you get to bond with these animals, but the cani-trottinette is a unique experience too. The team is energetic and kind, offering a smooth experience to newbies. All in all a fun ride! »
​« Cani-trottinette. What an amazing experience and so much fun. I am not sure who had more fun- the dogs or us! I cannot recommend this activity more highly. Very well organised, smiles and laughter galore and best of all...the dogs. Wow...so much pleasure on their faces! Thank you Alex and your team. We will be back! »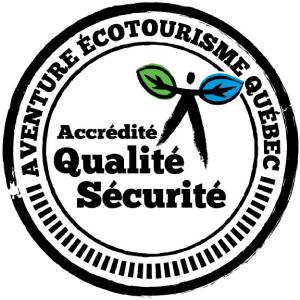 A unique dog sledding experience in Charlevoix
La Reine et le Millionnaire offers a range of 4-season dog sports, dog sledding and cani-scooter.
Our activities are supervised by professional and certified guides.
Respect for animal welfare is at the heart of all our practices.
Our kennel can be visited all year round by reservation.
Offer our adventures! Our gift cards can be used for all our activities, summer and winter.